Heneken
Year of implementation: 2021
Industry: Metallurgical industry
Real-time solution > reduction of service time from days to hours, elimination of production downtime
Real-time solution > reduction of service time from days to hours, elimination of production downtime
Saved resources for all parties involved
Interactive presentation of the company to new customers, regardless of their location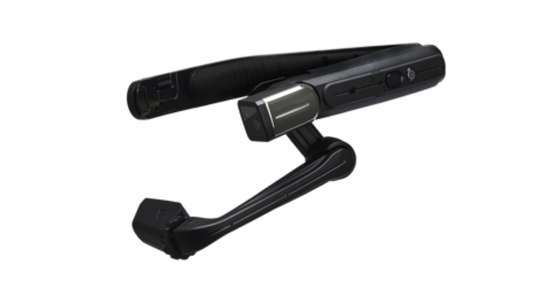 Remote Diagnostics and Real-time Troubleshooting Support
Using RealWear HMT-1 smart glasses, we connected technicians with experts and enabled remote diagnostics and real-time troubleshooting support in Heneken s.r.o.
Heneken s.r.o. has been a major supplier of non-ferrous metals in the form of ingots, such as aluminium, magnesium, magnesium, zinc, lead and aluminium-based master alloys, since 2007.
Heneken is headquartered in Bratislava, with offices in Europe, the USA and Asia, and has an extensive logistics network that includes warehouses in Rotterdam, Koper, Trieste, Brno, Istanbul, Baltimore and Bratislava. Every month, the company supplies thousands of tons of raw materials to partners around the world.
Examples of use smart glasses RealWear HMT-1 in Heneken
Troubleshooting technical problems on gas melting furnace and damper adjustment
Thanks to the smart glasses, technicians on site could better explain the problem and show the current situation to German technicians and also immediately follow their instructions.
Adjusting the casting belt and solving the automatic knocking
Due to travel restrictions, it was not possible for UK technicians to participate in the delivery and installation of the belt. Thanks to the glasses, UK technicians could see exactly the same as local team while installation and troubleshooting procedures.
Immediate solution of operational problems with new furnace technologies
HMT-1 have replaced mobile phones and lengthy email exchanges. They accelerated the solution of operational problems with suppliers and ensured the functionality of technologies.
Presentation of technology to customers who cannot travel due to restrictions
Thanks to the HMT-1, it was possible to make an interactive tour of the factory and introduce the technology and start working with new customers from Sweden and Canada even without their physical presence.
"RealWear HMT-1 greatly simplified our cooperation with partners around the world and increased the efficiency of remote service."
Dávid Vojtáš
Head of Production
Heneken s.r.o.